Joining a meeting
You can join a meeting scheduled by someone else using numerous ways. You can use the Zoom desktop client, Web browser, mobile application and with a H.323 or SIP device to join a meeting. Each meeting has a unique 9, 10, or 11-digit number called a meeting ID that will be required to join a Zoom meeting. To join a meeting it is not mandatory to have any kind of Zoom account.
Joining a meeting can be done through the web browser or Zoom desktop or mobile application.
Join a Meeting using web browser:
Joining a meeting can be done by accessing

​

https://learn.zoom.us/ from a web browser.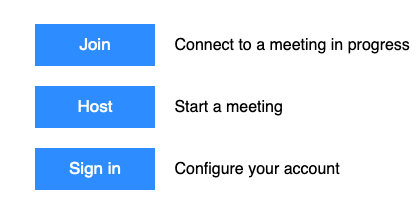 Click on Join and you will be prompted for the Meeting ID as shown below.(you can also use

​

https://join.zoom.us/ to get the same window)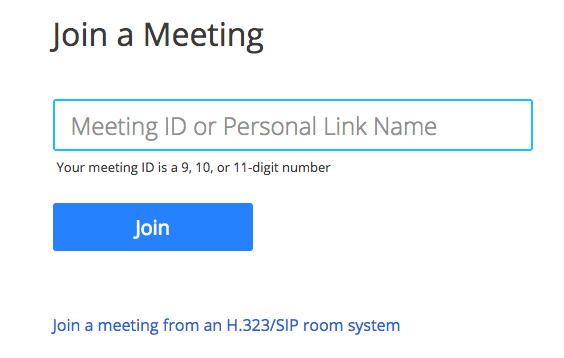 When you enter the Meeting ID and click Join, Zoom desktop client will open and join the meeting. If you have not installed Zoom in your computer you will be asked to download the Zoom installer and run the installer. Now you will be put on to the Zoom desktop client once successfully installed and you are with the meeting.