Scheduling a meeting
Sign in to the Zoom web portal.
Click Meetings, and click Schedule A Meeting.

To create the meeting fill the fields Topic, When (meeting start time), Duration etc and click Save to finish creating the meeting.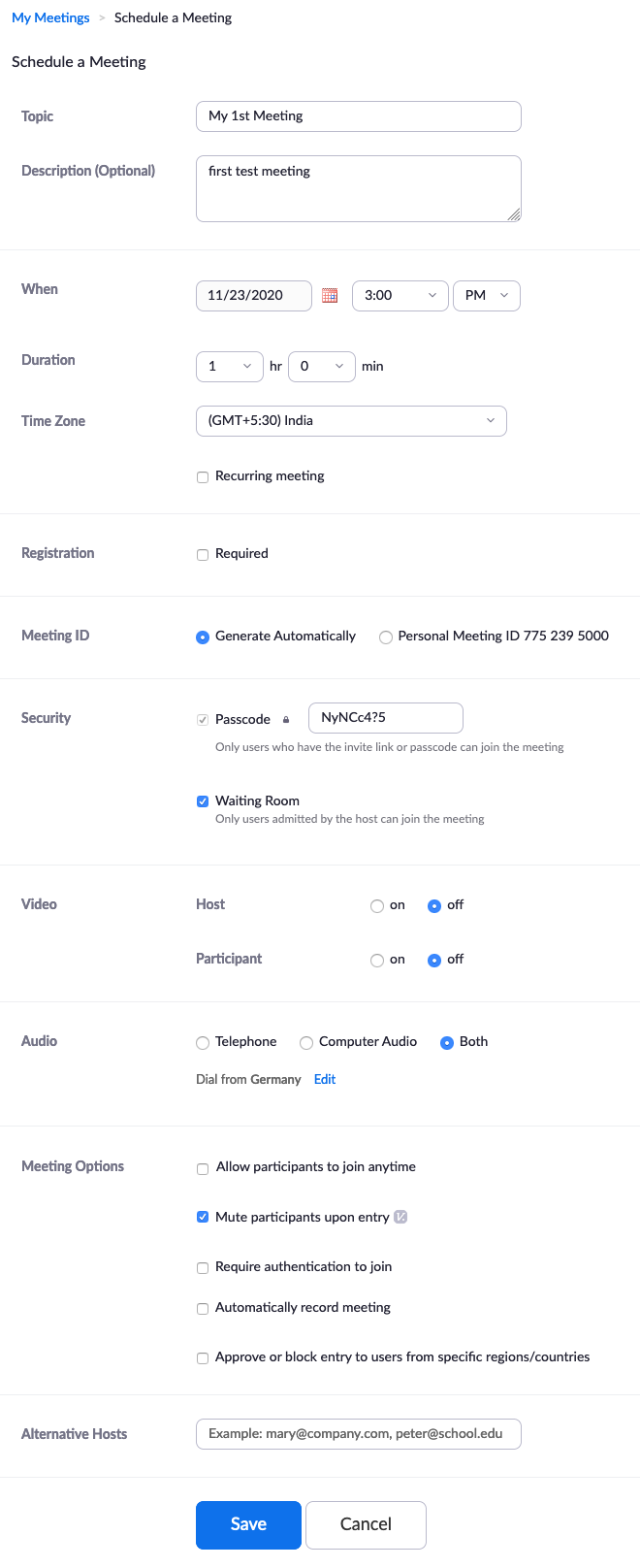 Once meeting was created you can add it to calendar, edit or delete the it. We will here just start the meeting.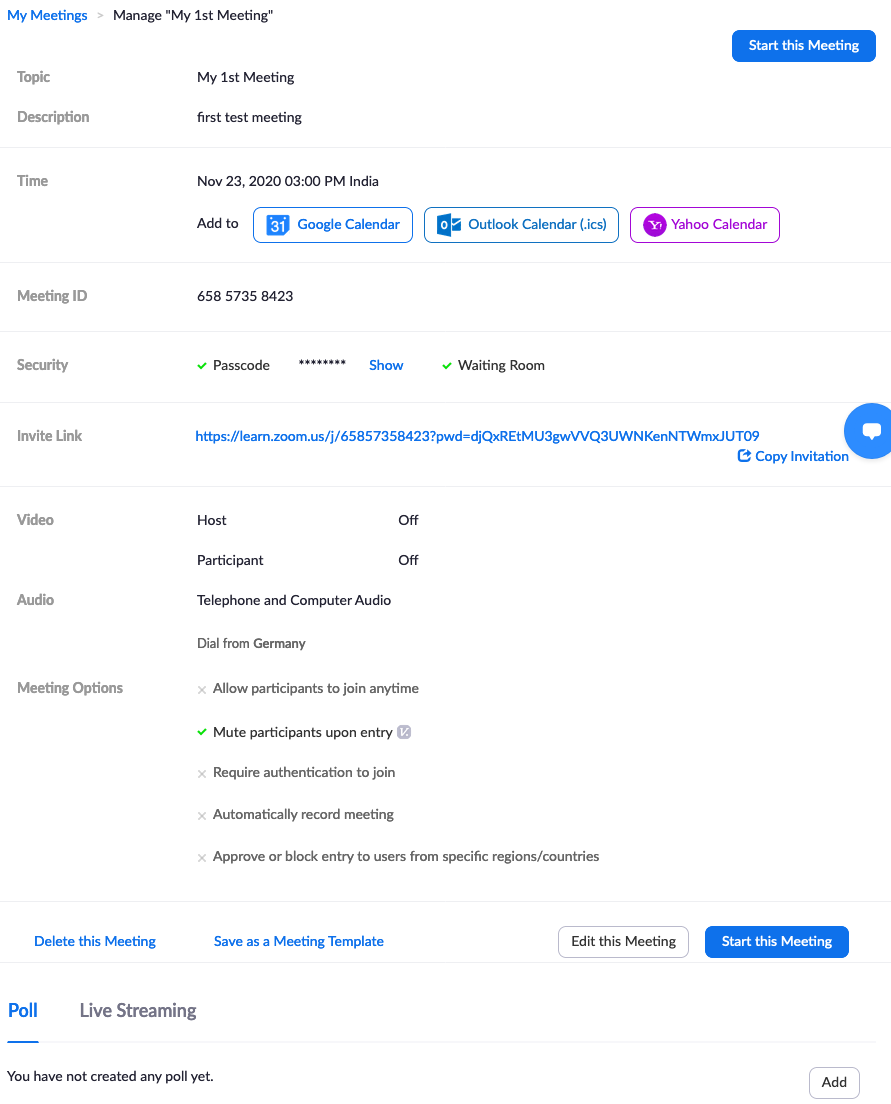 If you have not installed the Zoom Desktop client on your computer you will be prompted to download a Zoom installer and then you have to run the installer.

Once meeting was started you will be asked to select the audio options ( Microphone and Speakers ) that will be used for the communication. For now we can use inbuilt computer audio and click the Join With Computer Audio.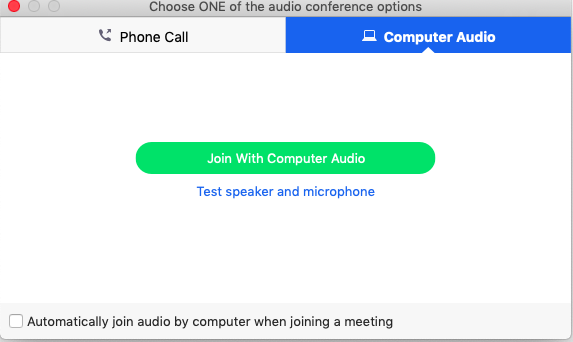 Now you will be put on the zoom desktop client window where there is a set of useful controls to manage a meeting.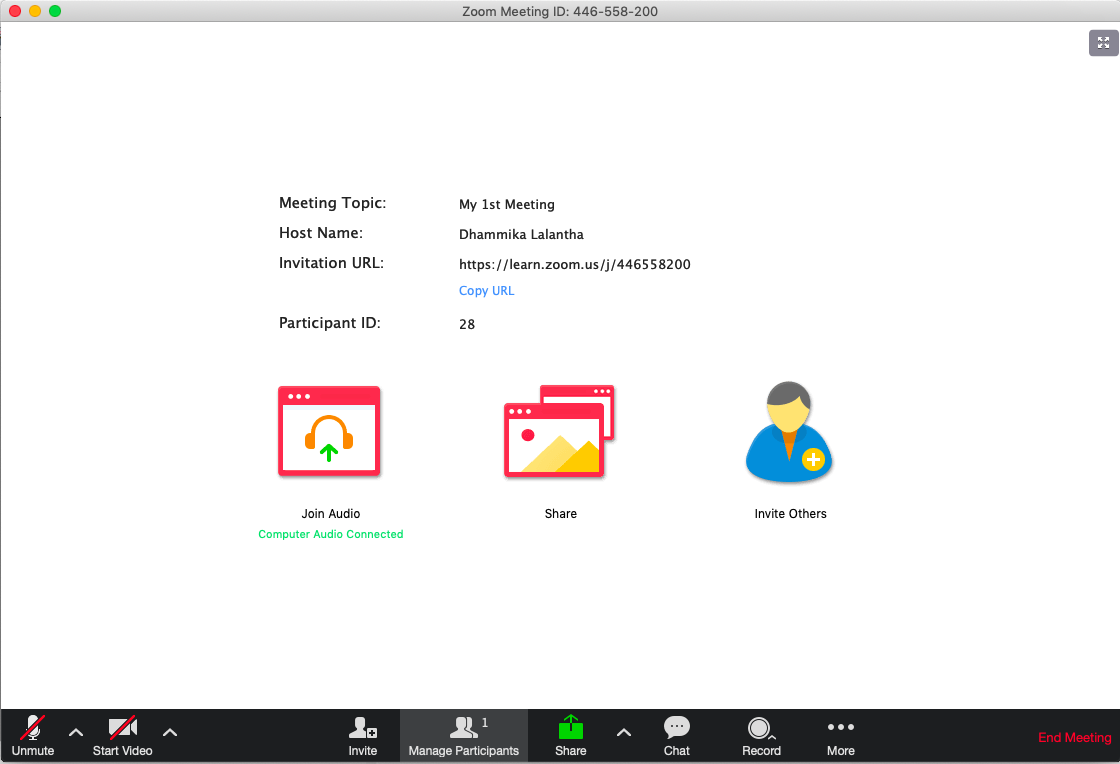 Attachments
(1)
Download all attachments as: .zip